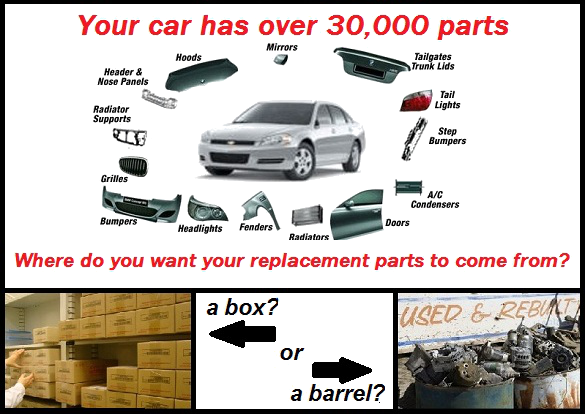 When it comes to ordering parts to complete your repairs, we think you deserve the very best.  That's why
our first choice is always to use Original Equipment Manufactured (OEM) parts.  These are the same brand parts that your vehicle was first assembled with by the manufacturer.  Other shops try to cut corners for more profit, or work in conjunction with the insurance companies to cut costs, by using after-market (non-OEM) parts.  Some insurance companies will even demand that salvaged parts from a junk yard be used.  At Marion Collision Center, we think you and your vehicle deserve better.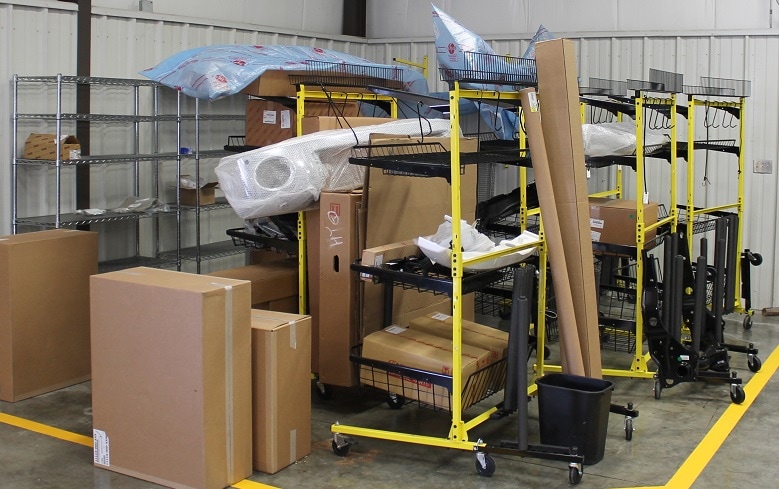 OEM parts have much stricter quality standards and ensure a better quality repair.  Their fit and finish is superior to aftermarket parts.  They also accept paint much better, look better, and last longer than typical parts found on the open market.  Safety is another reason why aftermarket parts are not always a good choice.  Aftermarket parts do not have to pass the same crash tests or corrosion protection tests that OEM parts do.  So if you want your passengers to be safe, and your vehicle to remain looking nice for years to come, always try to use OEM parts.
Our first choice is always OEM parts, and we'll go to bat for you to make sure you are offered the best possible alternatives for your repairs.  The final choice is always yours.  If your insurer wants to use non-OEM parts and you decide to use OEM parts, you may have to negotiate with your insurance company at covering the cost.  We are experts at negotiating and working with your insurance company to make sure we can offer you a superior quality vehicle repair at a mutually agreeable price.

Southern Illinois' Premier
Collision Repair Facility

Hours
Monday

6:00am - 6:00pm

Tuesday

6:00am - 6:00pm

Wednesday

6:00am - 6:00pm

Thursday

6:00am - 6:00pm

Friday

Closed

Saturday

Closed

Sunday

Closed