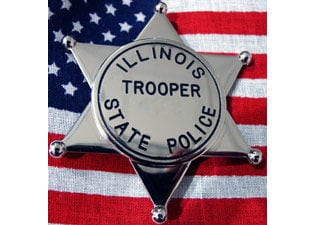 From now until the early morning hours of Jan. 2, Illinois State Police and other law enforcement agencies across the state will be conducting increased DUI, speeding, and distracted driving patrols as a part of the annual "Drive Sober or Get Pulled Over" holiday enforcement period.
Roadside safety checks and seat-belt enforcement zones will also be more frequent.
In 2017, more than 1,000 motor vehicle crash fatalities occurred in Illinois; in 2016, 1,078 fatalities occurred. Over the past five years during New Year's Eve weekend, there have been 46 fatalities on Illinois roadways, 41 percent of which involved alcohol in some way.
"Celebrate smart this New Year's Eve by planning ahead," Illinois State Police director Leo Schmitz said in a press release. "Designate a driver before consuming alcohol."
Other tips for safe driving for the upcoming weekend include calling cabs, using ride-sharing apps, wearing a seat belt, not letting friends or family drive impaired and reporting drunk drivers to law enforcement.