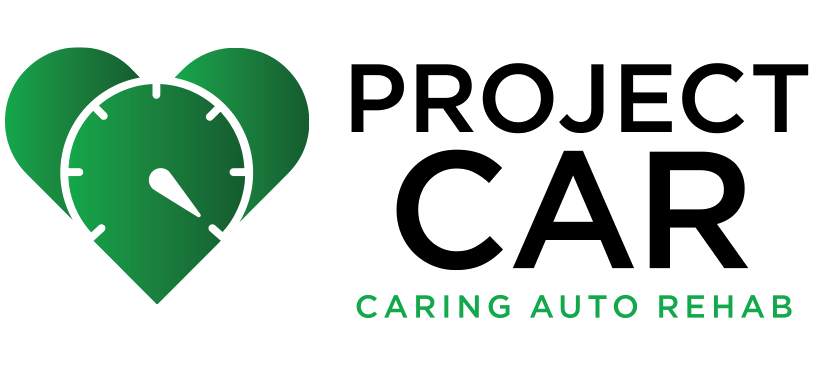 How would you live from day to day without a car? How would you hold a job, feed your family, see your doctor, or go to school? For many of our neighbors in rural Southern Illinois - through no fault of their own - this is a real and daily struggle. That's why we at Marion Collision Center and Marion Toyota are proud to announce Project CAR, our newest community service program through which we rehab older vehicles and make them available to the neediest in neighborhoods across our core service counties for just $1.
At Marion Collision Center and Marion Toyota, our team members have the technical expertise, equipment and access to parts so that an otherwise unwanted vehicle can be rehabbed and put back into reliable service for someone who needs it.
Project CAR - Caring Auto Rehab is our joint community initiative that fills the gap and pairs those who have a need with those who can help provide a solution. Because we believe that we're all in this together and we're all neighbors here in southern Illinois, we want to help people for whom car ownership would otherwise be out of reach but who can demonstrate that mobility would significantly dramatically improve their quality of life.
Having read over 200 stories from our first round of applications, we now know the situation is even worse than we thought. It's not only possible but far too common for people in southern Illinois to lack access to even basic transportation, causing them to lose jobs, fail to receive needed medical treatment, and face great hardship in caring for their children and themselves. Our first Project CAR award was made possible by a generous, caring couple who wished to turn an old vehicle into a new future for someone in need. Additional Project CAR awards are waiting only for more generous people to step forward and say, "Yes, let's work together and change more lives!"
Our second Project CAR vehicle is ready for a new home. We are accepting nominations from the community to help us identify a family or individual for whom reliable transportation would change their lives not only now but into the future.
If you know someone that you believe is deserving of our next Project CAR, please take the time to nominate them for this program. First, read the program rules to make sure that your nominee is eligible in terms of age and county of residence. If so, you may submit a nomination directly online or you may print and return the nomination form to Marion Collision Center and Marion Toyota.
Completed nominations must be received no later than 12:00PM (Noon) CST on November 30, 2018.

You can learn more information here.

If you have any questions, please email us at projectcar@mariontoyota.com or call 618-364-4828.