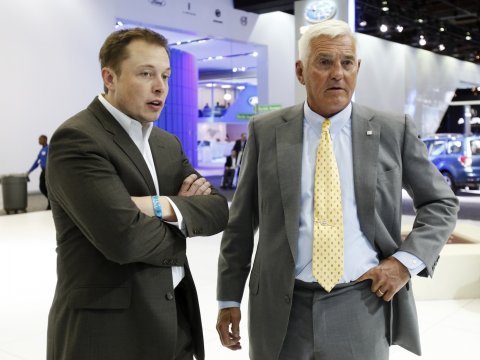 Bob Lutz is a former Marine who worked for Ford, General Motors, Chrysler, and BMW, usually as the resident "car guy" — a product guru who could guide the bean counters toward automotive glory and gruffly greenlight amazing machines.
Now semi-retired, Lutz is partnered with designer Henrik Fisker at VLF Automotive, a maker of exotic, burly, and very expensive supercars. But he continues to freely offer his thoughts on the car business. He's both expressed admiration for Elon Musk and taken shots at Tesla's business. And he's tried to stay on the cutting edge of transportation.
But his latest salvo is a big one, particularly coming from a car guy's car guy. Writing for Automotive News, he argues that the "auto industry is on an accelerating change curve."
"For hundreds of years, the horse was the prime mover of humans and for the past 120 years it has been the automobile," he said. "Now we are approaching the end of the line for the automobile because travel will be in standardized modules. The end state will be the fully autonomous module with no capability for the driver to exercise command."
To read his piece in Automotive News, Click Here